Background Information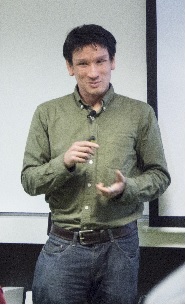 Current Roles: Co-founder & CTO (Architecture & Data Science) at Vamstar Limited and Cloud Architect & ML Consultant at Starwolf Ltd
Specialties: AWS and Azure Cloud Computing, Solution Architecture, Natural Language Processing, Serverless, Scalable Algorithms, Machine Learning, Graph Analytics, Neural Networks, Deep Learning, Data Science, Streaming Analytics, Data Engineering, DevOps, Microservices
Technologies: Python, Spark, Serverless, Scala, Amazon Web Services, Azure, NoSQL, LINUX, SQL
Dr Richard T. Freeman graduated from the University of Manchester after studying a 4 year MEng in Computer Systems Engineering. He then successfully passed an EPSRC sponsored PhD in Machine Learning and Natural Language Processing using Neural Networks at the University of Manchester under the supervision of Dr. Hujun Yin expert in Deep Learning and Neural Networks.
He then worked at Capgemini a leading global IT services and consulting company starting as a developer and later Solution Architect, where he helped deliver large scale projects for Fortune Global 500 companies in insurance, retail banking, financial services, financial regulators and government. He then worked at PageGroup as an BI Architect and Lead Developer on a global transformation programme across 34 countries, and recently 6 years at JustGiving a tech for good company whose aim is to maximise funding for good causes and charities using data science. He is current working as an advisor and consultant on short term projects through Starwolf, and the Co-founder and CTO (Architecture & Data Science) of Vamstar a data science powered platform to help healthcare companies explore, gain insight, and win public contracts.
During his PhD and work in industry, he published articles in several journals (including IEEE Transactions series) and conference papers, presented his research at international conferences. He is a blogger and speaker presenting at events like AWS Re:Invent and AI Summit, and an author of a book and two video courses available on O'Reilly Safari, Udemy and Amazon.
With a combination of artificial intelligence and natural language processing skills from his PhD and over 15+ years of experience as a data scientist, architect, and developer across the industry in both B2B and B2C, he is now looking to make a difference in the world by focusing on novel use cases that actually benefit humanity by using his skills in the healthcare sector. Richard has a passion of working on complex problems that need well architected scalable and resilient cloud-based platforms, and where data science powers the core products.